Find your Home's Value

Get a free comparative market analysis of your home's value sent to you with no obligations.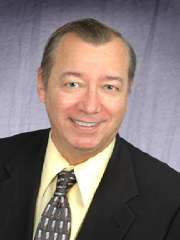 Welcome to our world, Ocala and sunny Marion County, Florida, "The Horse Capital of the World". We call this home to more than 400 hundred horse farms, rolling hills, natural forest and pristine natural springs. Often called the Crossroads of Florida, this area, offers genteel southern charm along with the diversity of much larger cities offering museums, theatre and symphony, excellent international restaurants, local events and carriage rides.

A short drive away lies the ocean playground of Daytona Beach, Disney World and the attractions of Orlando, as well as major international airports. Horseman, Sportsman, Golfer or Gourmand, you have found your home here in Marion County.

Ocala, the county seat of Marion County, and it's largest city, has been named in Forbes magazine's one of the "top 20 best small towns to live". Thousands of new residents are attracted by the affordability of homes, healthy economy, excellent quality of life, diverse recreational activities and pristine environment. Our historic district boasts picturesque spanish moss covered trees lining streets full of stately Victorian homes. In nearby suburbs you will find developments of single family homes, condos, townhomes and specialties such as Golfing and/or active 55+ communties. Search Our Listings.

For those who long for the country life, Marion County offers many possibilities for the Horseman to the Sportsman. World class horse farms have helped promote the area to the likes of Lexington, Kentucky; Chantilly, France; Newmarket, England; Saudi Arabia and Korea. Search our Farms

More than 200 lakes in the nearby Ocala National Forest make the area a Sportmans Paradise. World/Pro quality bass fishing, watersports, hunting, ATV, off-road jeeping, biking and camping are all at home activites for your forest getaway retreat.Search Listings

LTD Group utilizes a team concept to assist in your purchase or sale of Real Estate. Our clients deserve, and receive an exceptional level of service. Full time, experienced agents committed to making you their priortiy means solid representation. LTD Group looks after your interests without compromise 24 hours a day, 7 days a week.

Smart marketing means we promote your listing in ways that respond to changing markets and homebuyer trends in Today's market. Networking, Online Systems, state of the Art technology gives you greater exposure and are the keys to success. Whether buying or selling, our customers rate us highly in satisfaction.

LTD Group, Trusted Professionals working for you.
Call 352-817-3836 for a consultation.


View Larger Map